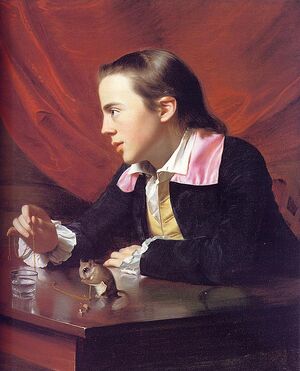 (February 14, 1749 - 1806)
Occupation

Artist
Class

Middling Sort
Political Views

Loyalist (4)
Allowed in the Old State House?

First Floor Only
You are a multi-talented young man but fail to make your mark on Revolutionary Boston.
You come from an artistic family and follow in your step-brother's footsteps as a portrait artist, but you remain in his shadow.
Paul Revere, a friend of yours, plagiarizes your print of the Boston Massacre, robbing you of the credit.
You are seen as a Loyalist because of family connections, making you a target of Patriot intimidation tactics.
You move to Britain and forge a career as a civil engineer, cartographer, and astronomer.
While overseeing a construction project, you tragically drown.
Social Network
Edit
John Singleton Copley, (step-brother)
Paul Revere, colleague and friend